Quarterly Newsletter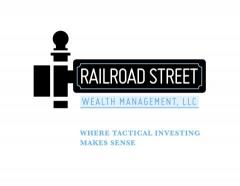 January 15, 2015,
The new year is underway, a time most use to both reflect on the previous year that just seemed to fly by, and refocus goals for 2015. It is also a time of the year where you will hear just about everybody under the sun put in their predictions. The best part about these predictions is that very few people let the inaccuracy of last year's predictions have any bearing on their gusto for this year's prophecies. The issue is not that their predictions were so horribly wrong, but rather that predictions of any kind in the market often have undesirable outcomes when an "of the year" moniker is attached. In my view, sound portfolio management should not be about predicting what will happen from now until the end of the year. Instead, my approach to investing is based on finding leadership in the market, and attaching a discipline that offers rules for accepting that a particular trend is no longer working. My discipline is based upon the economic principles of supply and demand, which dictate that I move into assets controlled by demand and away from those controlled by supply. In the end, this philosophy means that while others spend the month of January predicting, I spend all 12 months of the year listening to the market and adapting to changes.
Some very public market participants have recently called an end to the bull market in 2015, and perhaps the market may prove them right. However, let's let the market decide. After all, it was in April of last year that a study of 67 economists predicted higher rates on the 10 Year Treasury over the next 6 months. The title of the article was "100% of economists think yields will rise within six months" and was published on MarketWatch.com Fast forward 6 months and, you guessed it, 100% of economist surveyed were wrong. Interest rates on the 10 year Treasury actually declined 19% over that time frame, falling from 2.73% to 2.21%. And, as of this writing in early January, rates on the 10 year have continued to slide to 1.80%.
With that said, as we enter 2015 similar to the way we entered the previous three years, and that is with U.S.. Equities ranked as the number one asset class out of the six major asset classes. This statement doesn't sell newspapers or magazines, or improve TV ratings, which is why all you tend to see discussed today are predictions about when the market will peak and when Crude Oil will bottom. As I mentioned earlier, U.S.. Equities remain the strongest asset class, which has been the case for more than three years now, and as long as that remains the case, we will continue to focus on U.S.. Equities for opportunities to accumulate wealth. Similarly, Crude Oil has been trading in a negative trend on its Point & Figure chart since July 2014 when a barrel of Crude was around $99. There is no sign of a bottom being put in yet. When the charts begin to show buy signals (i.e.. the market tells us Crude has bottomed) then we can take some action.
I hope 2015 is off to a great start, and your New Year's resolutions are alive and well. If you have any questions about the particulars of your portfolio, or would like to discuss the potential opportunities within the equity market, please give me a call.
Thank you for your business and support,
Chris Mamunes, Principal
P.S. If you think this type of information would be of benefit to anyone you know, please share this communication with them.